This summer Medite Smartply are going on tour and we would love to see you here when they visit us on July 2nd.
Medite Smartply have launched a number of new and exciting timber panel products for a whole host of industries during 2019.
To ensure everyone is up to speed with the latest and greatest in MDF and OSB, Medite Smartply are visiting distributors and key customers around the country in their big aqua van. And on Tuesday July 2nd 2019 they will be visiting us here at Palmer Timber.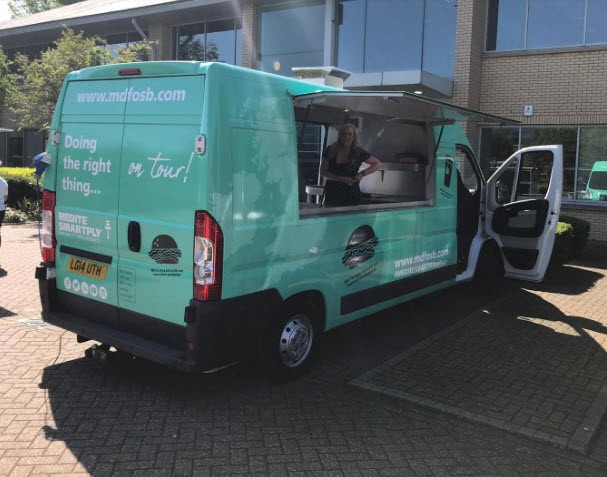 Anyone working in the construction industry is welcome to visit, from building and warehouse contractors, timber frame contractors, joiners, to architects and specifiers. Medite Smartplys' local technical sales managers will be in attendance, giving you the chance to pick their brains and work out what products will work for you.
There will be free bacon rolls, tea and coffee for all who visit the road trip van and attendees can also attempt to win prizes by stepping up to the OSB oche challenge, as well as a spot the van competition with prizes worth over £100!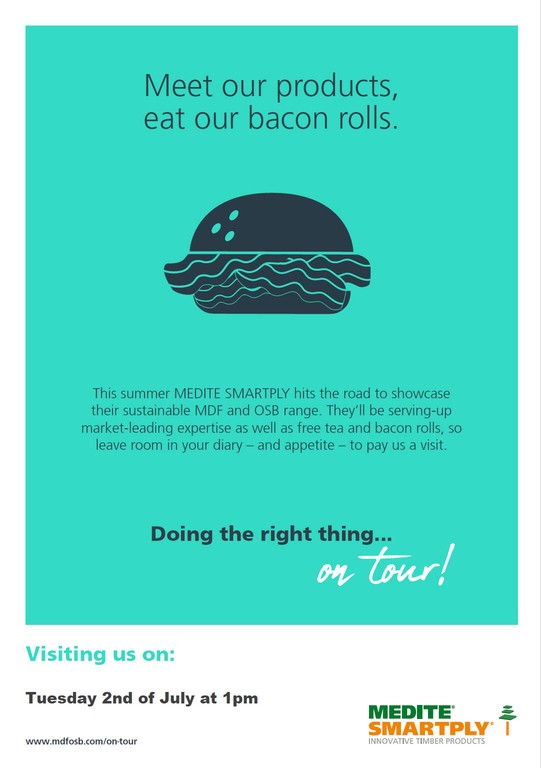 So if you would like to register your interest to attend this event please email info@palmertimber.com advising of your interest and we'll take it from there.
We look forward to seeing you on July 2nd.