The air was thick with the smell of coffee and bacon this Tuesday morning as Medite Smartply's roadshow rolled into Palmer Timber Limited.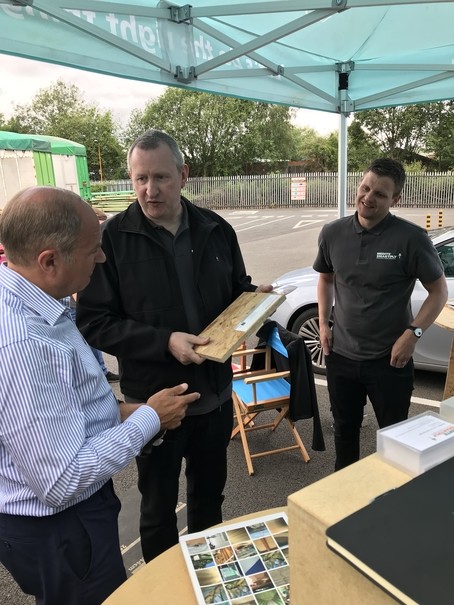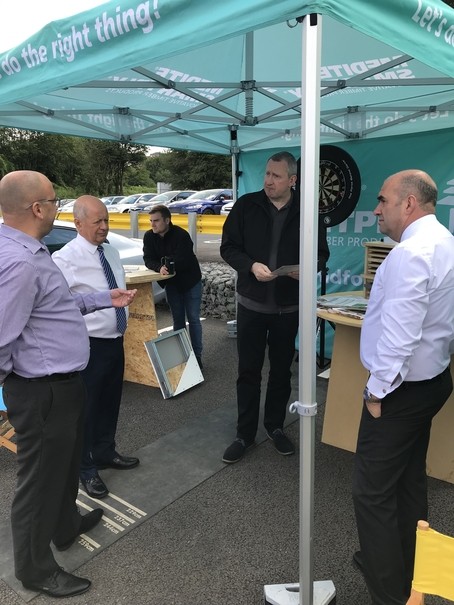 Showcasing their new products, the roadshow saw Medite Smartply's Big Aqua Van on hand to offer free bacon sandwiches and tea and coffee to all those attending.
With experts on hand to answer any technical queries everyone was able to expand their product knowledge of the Medite Smartply range in a fun and relaxed atmosphere.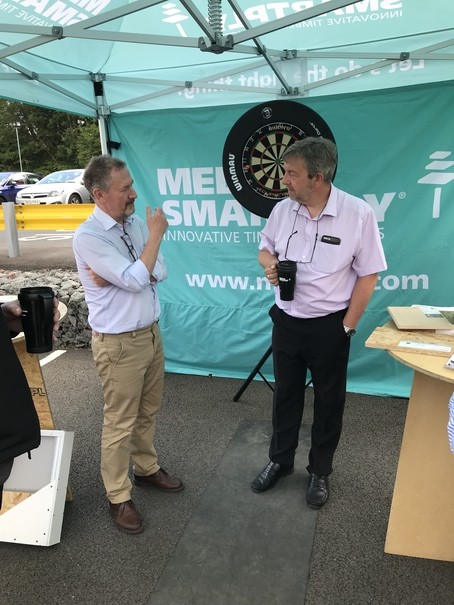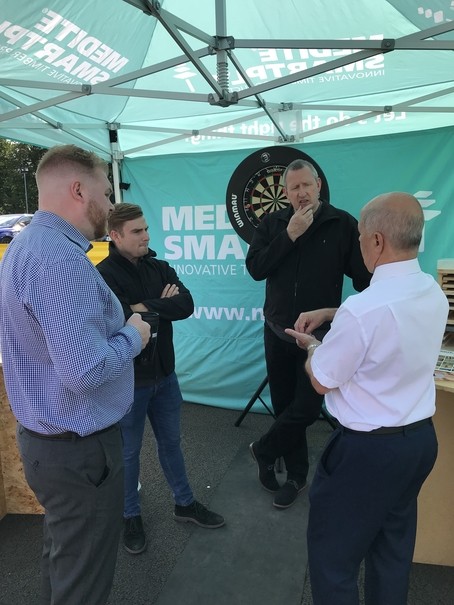 Perhaps the highlight of the day was the Medite Smartply Darts Challenge, and judging by the standard on show it was definitely more OSB than PDC!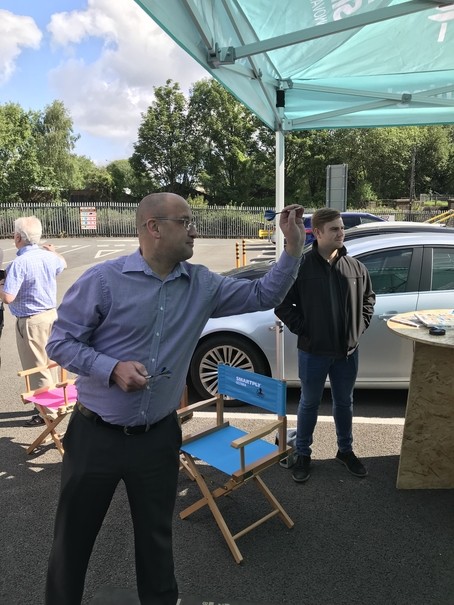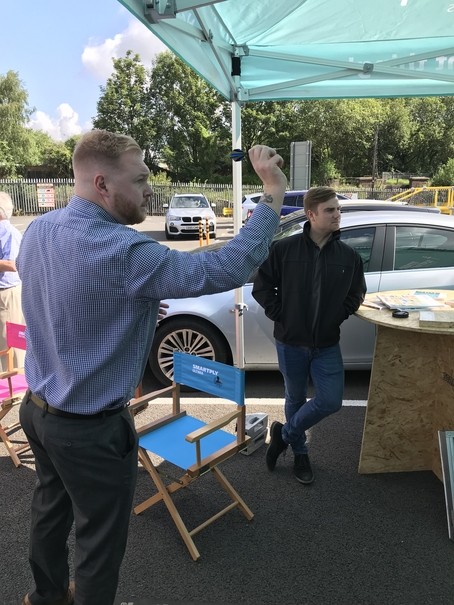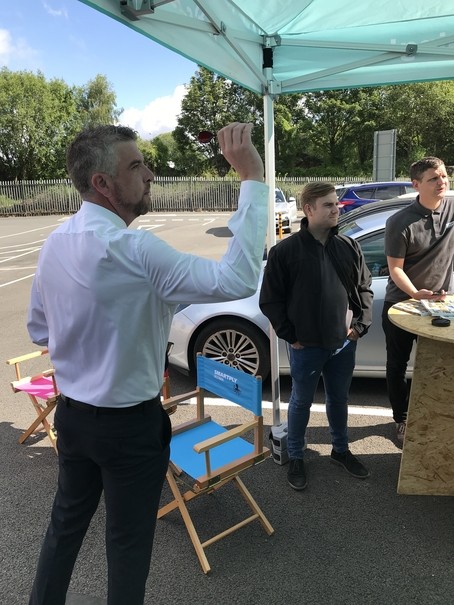 Fans of TV's Bullseye will certainly remember the famous "101 or more with six darts" challenge and two of our Panel Products employees achieved this, Jason Mead and Ben Walker, who both walked away with a magnificent speedboat Medite Smartply football for their efforts.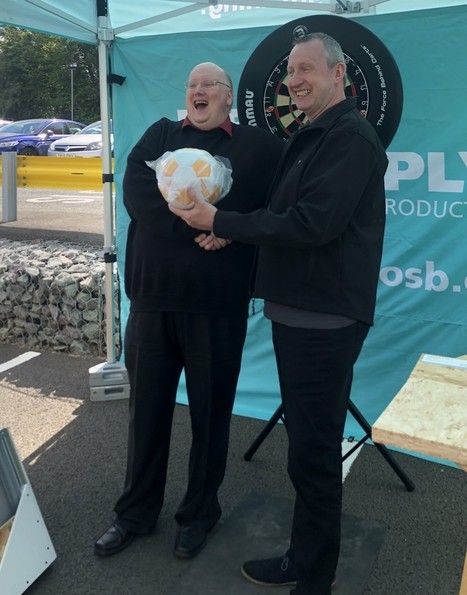 Thank you to everyone involved at Palmer Timber and Medite Smartply who made this visit possible. Everyone that attended commented on how much they had gained from the event so it's fair to say it was a huge success. We look forward to organising similar events in the future.